Things just got easier with Signify's expanded Light to go offerings. They're quick to order, easy on your wallet, and simple to use!
Light to go is Signify's broad offering of the most popular lighting products — the core items you need every day for small projects, maintenance, and repair.
Backed by long standing Industry brands you can trust
Light to go now includes selected downlights, selectable backlit panels, LED lamps, EvoKit Click and more luminaires to better serve your technology needs for retrofit and new construction projects. These products are quick to order (if they're not already in stock), simple to use, easy to install with minimal steps, energy-saving, and competitively priced for budget-conscious projects.
Lean, mean, lighting machine
The Lightolier Flat Downlight Select is perfect for residential and commercial installations in existing ceilings or new construction. The color- selectable fixture features four color temperature options, making it easy to choose at the time of installation.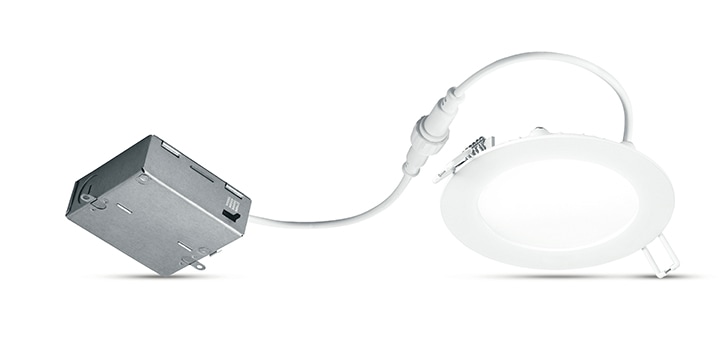 Make the easy selection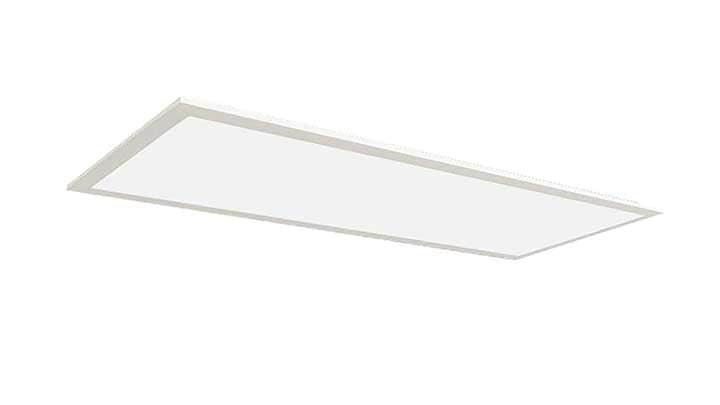 The Day-Brite Selectable backlit panel offers 3 color temperature selections, 3 wattage choices, and 3 sizes available, so you can provide numerous options to your customers. Available for use in recessed and surface mount applications, the Selectable backlit panel is a versatile luminaire that is ideal for general lighting applications.

This new Selectable Backlit Panel allows wattage and CCT to be selectable via DIP switch on the back of the luminaire so there's minimal intrusion in the plenum space as the fixture depth is only 1-1/2" deep including the driver box. The fixture evenly distributes light on the lens with an exceptionally low glare gradient, minimizing distractions at the ceiling plane. The general light distribution creates uniform horizontal and vertical illuminance on the workplane and limits scalloping on the walls.
Affordable LED lamps with uncompromising quality
From MainsFit LED tubes to HID replacements to Decorative lamps, Light to go now includes a wide selection of LED lamps to illuminate a space with the reliability of Philips quality, flexibility, and affordability.

Evolve your space with a revolutionary retrofit
EvoKit click makes refreshing a workspace with reliable, high quality LED lighting easier and more cost-effective than ever before. This aesthetically pleasing and efficient LED retrofit kit designed to replace fluorescent troffers bring a refreshed sleek and modern look to your building. Its innovative four-pack bulk packaging reduces waste and minimizes storage space with sixty 2×4 kits per pallet.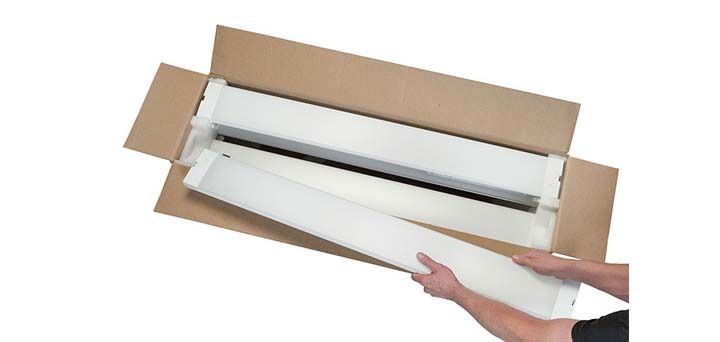 Expanded fixture selection offers more solutions
Signify offers a variety of integrated LED fixtures for commercial, industrial, residential, and public applications.

—TRACK: Lytespan Track, OmniSpot
—DOWNLIGHTS: Lytening Frames, SlimSurface, Lytecaster LED downlights and Accent
—OUTDOOR: LytePro Wall
—INDOOR GENERAL: Expanded FluxGrid and FluxStream configuration, Valueline Undercabinet
To learn more about Signify's Light to go program, click here.